John Garretson, CFP®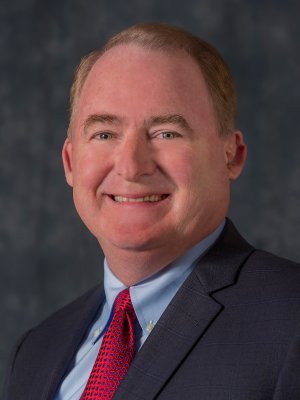 John Garretson founded Garretson Financial in 2004. John is a graduate of Michigan State University with a B.S. in Engineering and a member of the National Financial Aid Practitioner Alliance. He began his career in the financial industry as a Financial Advisor for Smith Barney where he made Junior Partner of the still private firm at the time. After 9 years at Smith Barney, John continued his focus on investment advising and financial planning when he moved to Paine Weber, which was eventually bought by UBS, before he started his own investment advisement firm. John works primarily with individual investors and small business owners, including managing their pension plan.
In addition to having his General Securities Representative Series 7, General Securities Principal Series 24 and Uniform Securities Agent State Law Examination Series 63, John holds his insurance licenses for life and health (including Long Term Care) insurance in NJ, NY and CT. John also taught Introduction to Investing at The New School in NYC from 1986-1995. As a Certified Financial Planner™ (CFP®), John continues to expand his learning to help his clients navigate through complex financial environments. John is committed to long-term client relationships and through financial planning helps his clients with retirement, education, estate and insurance planning strategies. John is an experienced money manager with more than 30 years' experience.
As a member of the NFAPA, John offers his College Financial Aid presentation at many area high schools and businesses. John has counseled many clients to help them increase their college financial aid eligibility, to develop a strategy to pay for college expenses not covered by financial aid and to help protect the family assets for the future.
John is the owner of Garretson Financial and holds many educational seminars on financial-related topics, including, Savvy Social Security for Women, How to Lower Your Property Taxes, Managing Investment Choices in your Retirement Plan, Understanding the College Financial Aid Process, Is Long-Term Care Insurance Right for you?, Understanding Medicare, You've Been named an Executor, Now What?, The Facts about Assisted Living.
John lives in Cranford with his sweetheart Veronica. They have 5 children and 2 dogs. John is an avid sports fan, loves to travel, and enjoys golf and good times with family and friends. He also enjoys gardening and growing pumpkins.
John is also a Contact We Care crisis line volunteer, servicing callers in need throughout New Jersey, as well as a St. Barnabas Hospice Volunteer, located in Livingston, NJ, in memory of his late mother who was a hospice nurse.